We're excited to debut this limited-edition design collaboration paying homage to Godzilla™, an icon of pop culture.
For this print, we took inspiration from the early movies that were set in Japan: Godzilla (1954), Godzilla Raids Again (1955), and Mothra vs Godzilla (1964). Scenes from these movies have been re-created by our artists in amazingly detailed paintings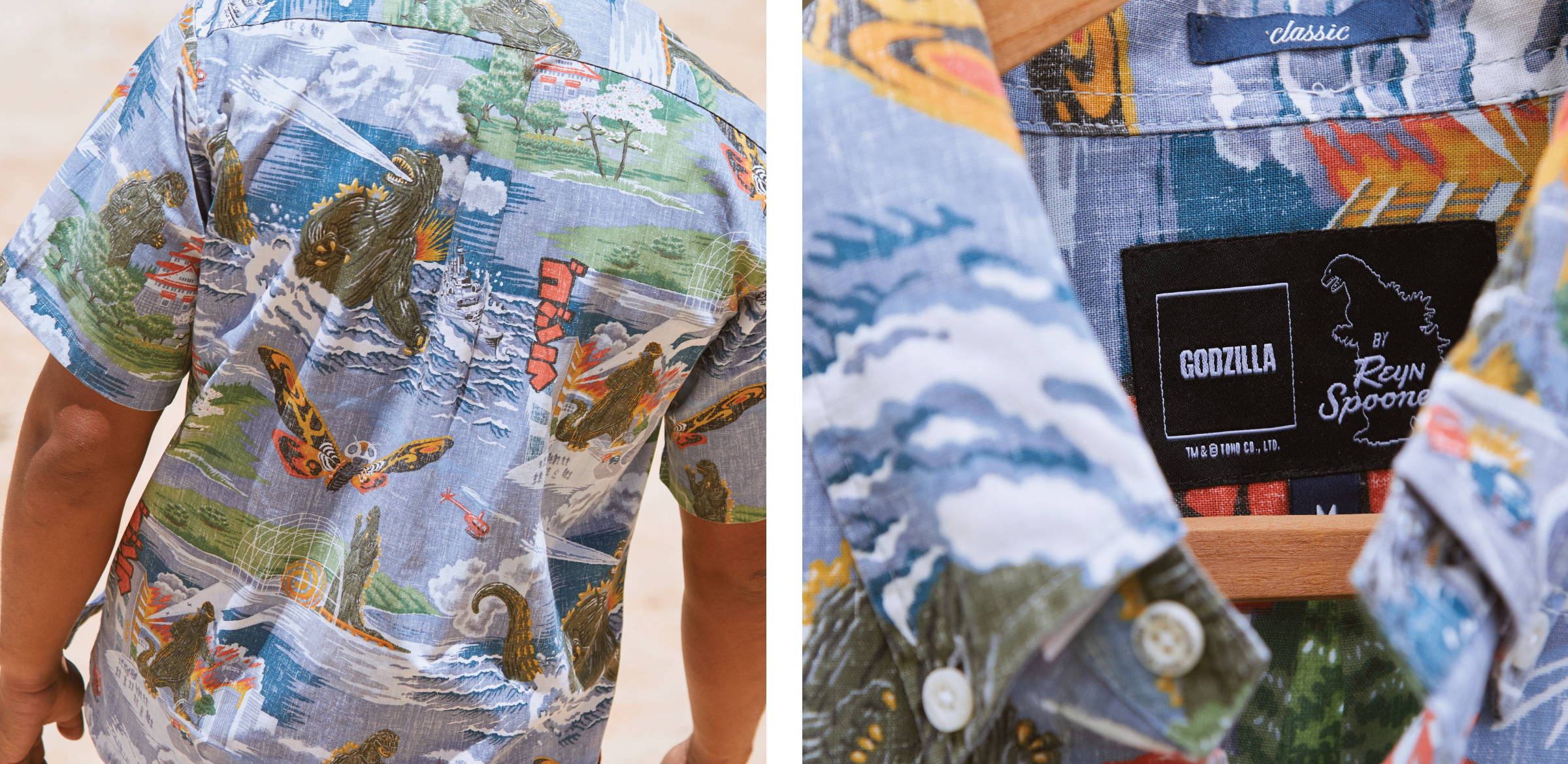 Inspiration for the Godzilla™ print started with a trip back in time to 1954. The design team dove into old photos from the Godzilla™ movies and comic books to create a mood board that would set the stage for the Reyn Spooner meets Godzilla™ print.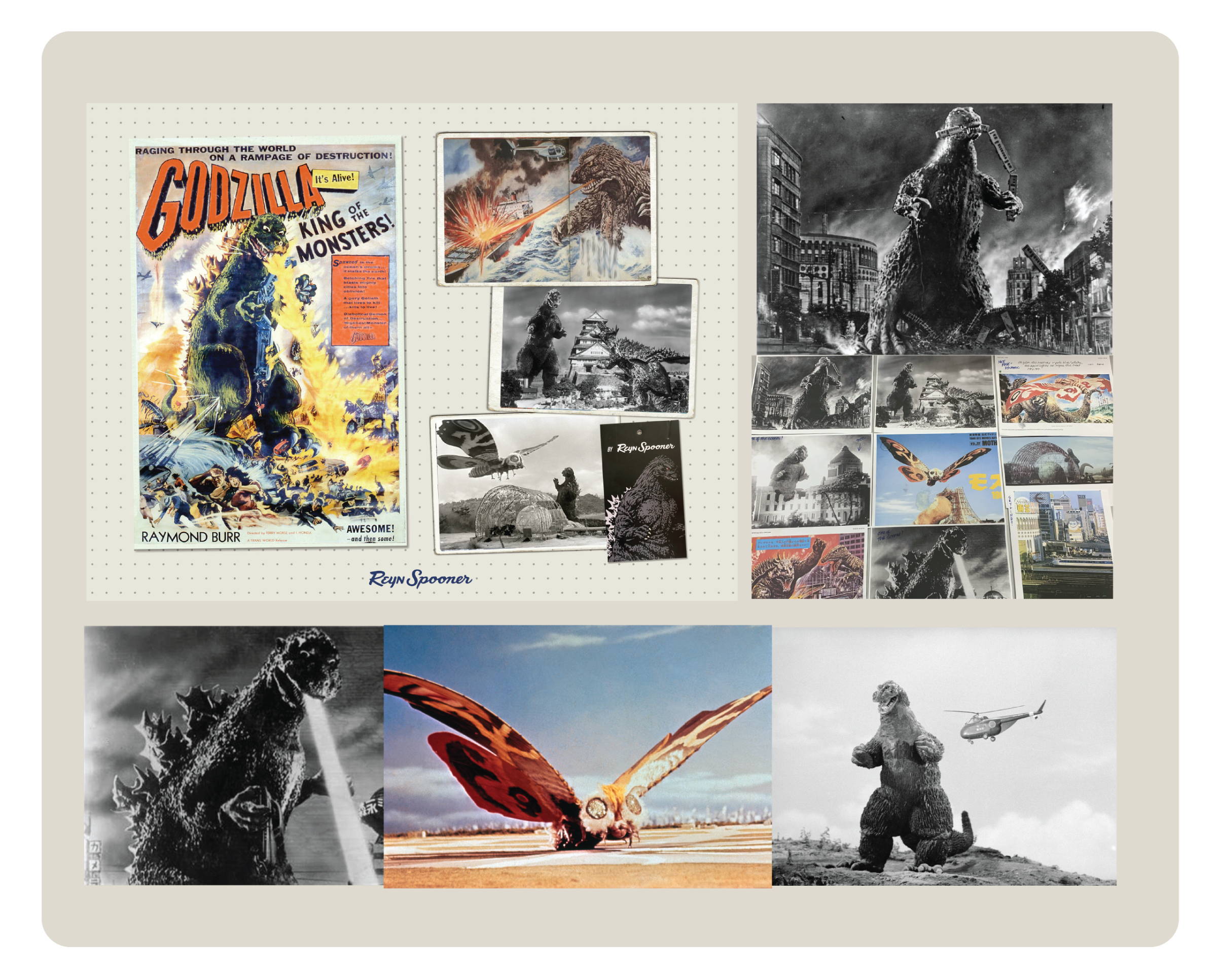 After gathering inspiration our design team then started sketching out the print. Several iterations later the pencil sketches are turned into digital artwork.